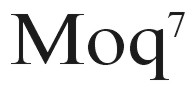 Bury Me...Naturally / Eco - Coffin

$150.00 PreSALE PRICE: $89.00

Eco -Corrugated Paperboard Coffin

Cremation caskets, or 'alternative' containers, are ugly and look industrial -some even have the word HEAD stamped on them.  These Old West coffins are the first of it's kind - Durable, stylish and best of all unique -like you.  These are actually made for Natural Burials ( no embalming, no vaults -just a nice hole and you in the coffin).  They hold up to 300 pounds, have nice carrying strap holders (no slipping), have a tab locking lid (no mishaps)and even come with its very own head positioner -no lolling head.  White provides a canvas for artsy friends or Sharpie writing family members to say 'Bye-Bye'.  No glues, no nails, no toxic anything.  Pure and simple.

Perfect for the DIYer - Federal Trade Commission law protects your right to provide a casket to the funeral home, free of "handling costs."  -See: FTC: Part 453-Funeral Industry Practices

SOLD: 0 pcs (updated 07/09/2009)*

MOQ:
200 pcs (our MOQ not yours)
WHAT?
TERMS:  All money is refunded should we fail to presell 200 units by 12/31/2009.  We must presell 200 units in order to manufacture the Eco-Coffin.  No dividends.

BULK ORDERS: email us at support-at-Moq7-dot-com.

Accessories

Art

Bags and Purses

Bath and Beauty

Books

Candles

Ceramics and Pottery

Children

Clothing

Crochet

Dolls and Miniatures

Alt. Energy

Furniture

Geekery

Glass

Holidays

Housewares

Jewelry

Knitting

Music

Needlecraft

Paper Goods

Patterns

Pets

Plants and Edibles

Quilts

Supplies

Toys

Vintage

Weddings

Woodworking

Moq7 is a discount preseller of next generation goods.

Price increases as we near the MOQ

© 2008 Moq7, Inc. All rights reserved