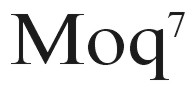 $10.00 PreSALE PRICE: $3.90

The first ever at home kit to easily pre-pack any bomb style cocktail (Irish car bomb, sake bomb, jager bomb, etc...) in a simple single serving container.

Finally when packing a cooler for a day tailgating at your favorite sports arena, concert or just hanging with you friends you can eliminate the hassle of bring cumbersome liquor bottles. Fill a few BevBombs throw them in a cooler with other drinks and you are ready for an awesome day with non-stop fun.

The BevBomb Home kit is simple to use and can pre-pack any bomb style beverage in existence and gives you a chance to create your own unique drinks either alcoholic or non-alcoholic.

SOLD: 5 pcs (updated 08/25/2009)*

MOQ:
30,000 pcs (our MOQ not yours)
WHAT?
TERMS:  All money is refunded should we fail to presell 30,000 units by 12/31/2009.  We must presell 30,000 units in order to manufacture the BevBomb.  No dividends.

BULK ORDERS: email us at support-at-Moq7-dot-com.

Accessories

Art

Bags and Purses

Bath and Beauty

Books

Candles

Ceramics and Pottery

Children

Clothing

Crochet

Dolls and Miniatures

Alt. Energy

Furniture

Geekery

Glass

Holidays

Housewares

Jewelry

Knitting

Music

Needlecraft

Paper Goods

Patterns

Pets

Plants and Edibles

Quilts

Supplies

Toys

Vintage

Weddings

Woodworking

Moq7 is a discount preseller of next generation goods.

Price increases as we near the MOQ

© 2008 Moq7, Inc. All rights reserved